Maximize your space.
Elevate your life.
Custom ADUs for the thoughtful homeowner
Harness the power of putting a home in your backyard.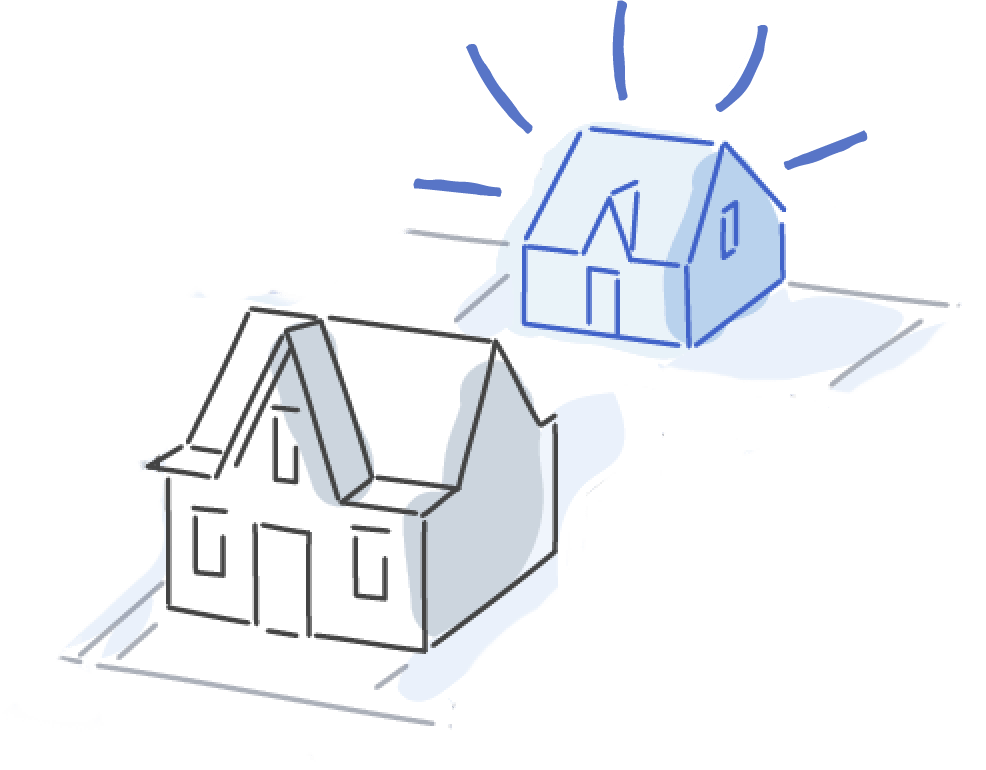 Los Angeles ADU Solutions
Discover your possibilities.
Accessory dwelling units aren't one size fits all. Find the solution that fits your needs, your property, and your vision for the future.
Your main goal is to maximize your space and elevate your life but we understand that cost is still a deciding factor. Utilize our calculator to estimate your investment in your home and remember, the immediate value of a completed ADU will be greater than the cost it was to build.
There are quite a few rules, regulations, and intricacies when it comes to building an ADU in Los Angeles. The team at New Generation ADUs has done the research so you don't have to and put together an easy-to-read guide with "Everything You Need to Know About Building an ADU in Los Angeles".
Your Trusted Los Angeles ADU Partners
We believe in making home better.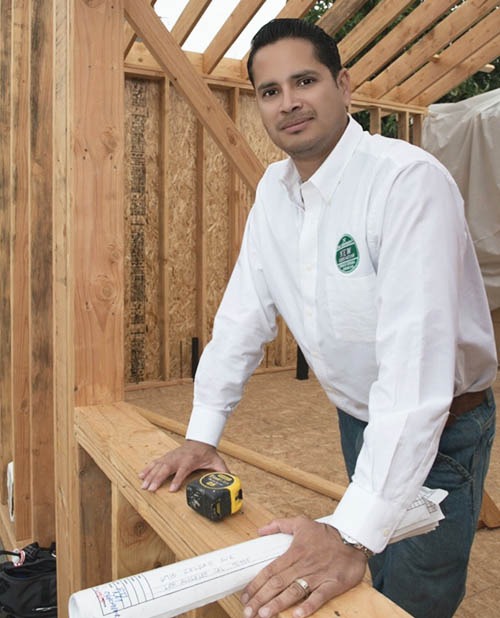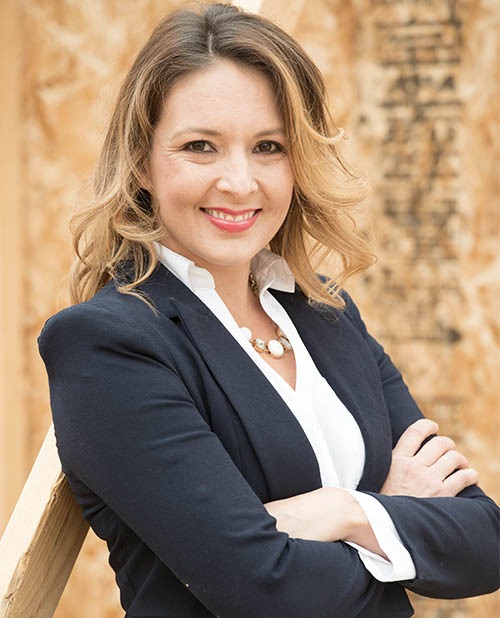 We are Mario and Marisela Arechiga, the husband and wife team at the head of New Generation ADU. We have lived in California our entire lives and have watched the California dream become less and less attainable as supply diminishes and prices skyrocket. As builders, we find ourselves in the unique position to provide a solution to the housing supply crisis in Los Angeles. Building, creating and renovating has been our passion for many years and now we get to take that one step further by working with you to maximize your space and elevate your life with an ADU.
When you work with New Generation you are a partner, not just another project and together we can make the often strenuous construction experience a seamless one. Our goal is to banish the bad rap contractors get by simply doing what you hire us to do (plus a little more). We have the experience, expertise and know-how to help your home reach its full potential.
Exceptional experiences & stunning results
Your experience is our top priority.
When you build and renovate with New Generation ADUs we want you to look back on the process and think "I'd do that again in a heartbeat". Investing in your home and your life is a very special experience that shouldn't be ruined by a bad contractor.
Exceptional craftsmanship, stunning design.
The finished product is, arguably, the most important piece of your experience. Our years of experience providing exceptional craftsmanship and stunning design for our homeowning partners is our greatest achievement as a team.
You're a partner, not a project.
As the homeowner, this project is yours. We are the experts you have brought in to bring your vision to life. You are our partners who will lead us on this journey with your vision to elevate your space.
Unparalleled customer service.
Our knowledge of the industry doesn't only come in handy in terms of craftsmanship and execution. We understand the process, the hoops, the grind, and the details that matter. As your partner in this project, we're here to make your experience an enjoyable one.
Everything you need to know about building an ADU in Los Angeles
There are 3 different types of ADUs: detached, attached, and converted space.
Detached ADUs are new structures built separately from any existing structure or home on the property. An attached ADU is much like building an addition on your home but an attached ADU will have a kitchen/ette, bathroom, and a separate entrance.
A converted space ADU occurs when you convert an existing space, such as a garage, a basement, or an attic, into a usable separate dwelling unit.
Every ADU must have:
A kitchen or kitchenette (a small kitchen or part of a room equipped as a kitchen)
A bathroom with a shower
A bedroom or studio space for a bed
5 ft lot line setbacks
10 ft setbacks from other structures (in place for fire safety measures)
Code, energy-efficient windows (T24), and utility compliance for the state of CA and your city specifically
Senate Bill 9 — the California Housing Opportunity and More Efficiency (HOME) Act — streamlines the process for a homeowner to create a duplex or subdivide an existing lot. Any new housing created as a result of this bill must meet a specific list of qualifications that protects historic districts, preserves environmental quality and the look of communities, and prevents tenants from being displaced. This legislation will enable homeowners to create intergenerational wealth, and provide access to more rental and ownership options for working families who would otherwise be priced out of neighborhoods.
We read the bill so you don't have to. Here are few details we think you should know.
All CA cities must:
Allow ADUs up to 800 sq. ft. (most CA cities allow ADUs up to 1,000 or even 1,2000 sq. ft.)
Waive parking requirements if within .5 miles of public transit
Respond to your plan submission within 60 days (faster than other projects)
You have the power to make your home something more. We have the skills to make that happen.
Let's set up a time to talk and we will walk through the ADU building process together.