Los Angeles ADU Solutions
What is a garage conversion ADU?
A garage conversion ADU is just that — the transformation of a garage space into a functional living space. By using the existing structure, you have the option of either building within the footprint itself or adding square footage to increase the size of your ADU.
Benefits of a garage conversion ADU
A garage conversion or converted space ADU is the most cost-effective solution for building an ADU and increasing your property value. By using an existing structure you're decreasing both the time and cost to build an ADU.  Although every garage conversion will require updated electrical, plumbing and structural the footprint is there upon which to build.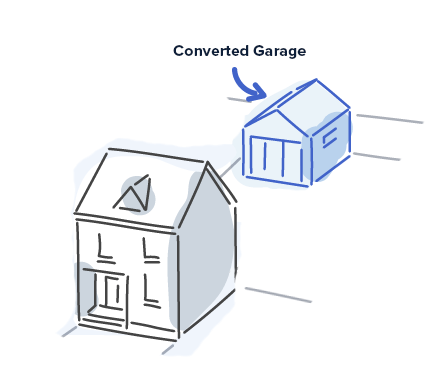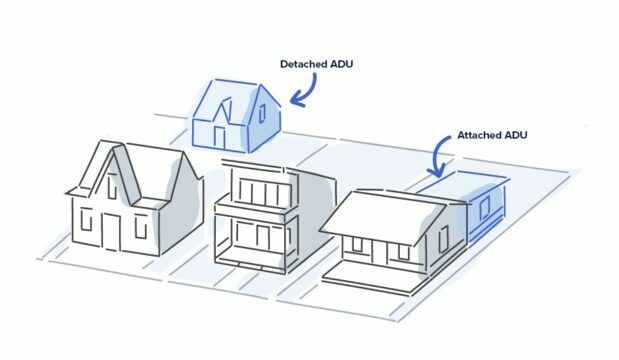 What is a new construction ADU?
A new construction ADU is a detached or attached new structure built on your property for the intended purpose of renting out or providing housing for family, friends, or perhaps even yourselves. The best properties for a new construction ADU have a flat yard with space available, no heritage/protected trees, easy access from the street for getting materials to the building site, and, of course, close to public transit so you don't need to provide off street parking. Through SB9, any residential zoning is eligible to build a new construction ADU or garage conversion ADU.
Benefits of a new construction ADU
Building a new construction ADU will increase your property value more than a garage conversion. Not only will you be able to keep your garage, a value add in and of itself, you'll be adding a completely separate money maker on your property as well. The cost of building a new construction ADU is slightly higher than a garage conversion, as you're building from scratch rather than on an existing slab, but the difference isn't much and the ROI will quickly outweigh the cost. The immediate value of a completed ADU will be greater than the cost it was to build.
An investment you can feel good about.
The immediate value of a completed ADU will be greater than the cost it was to build. ADUs not only generate monthly income, but they also increase the resale value of your property! A garage conversion is typically more cost effective than a new construction ADU and you'll see your return on investment immediately.
Calculate your ADU investment »
You have the power to make your home something more. We have the skills to make it happen.
Let's set up a time to talk and we will walk through the ADU building process together.